The Importance of Diversity in the Geosciences
Despite some progress, in the United States the geosciences have remained one of the least-diverse among science, technology, engineering and mathematics (STEM) fields in terms of racial representation. A recent study showed that almost 90% of doctoral degrees were awarded to white people, and faculty of color hold only 3.8% of tenured or tenure track positions in the top 100 geoscience departments in the U.S.
While significant gains have been made in terms of greater gender equality within the geosciences field, racial and ethnic diversity hasn't seen much improvement.
Why Does Diversity Matter?
Aside from the fact that the industry may be missing out on potentially great scientific minds, there are plenty of other good reasons to care about having increased diversity in the field:
It leads to better decision making. Research on diversity and inclusion shows that more diverse teams make better decisions 87% of the time! Having people from different backgrounds, experiences and walks of life allows your organization or team to see problems from more angles, think outside the box and create better solutions. That alone is a great reason to try to bring a wider variety of voices to the table when working in a team project setting.
It leads to better representation of community needs. Particularly if you are working on projects that are located in communities of color and/or near areas populated by Native American peoples, having a racially diverse team can help improve your overall sensitivity to and ability to communicate with those stakeholders and discern their needs and concerns.
It fosters innovation. Innovation flourishes in an environment where new ideas are welcomed. An organization that fosters an open and welcoming climate in terms of the types of people that are invited to the table will tend to be naturally more inviting and open to new ideas and creative solutions to problems. Inclusive workplaces empower the people within them to feel safe to speak up on issues that need to be addressed or tackled in a different way. 
How Can Diversity be Increased in the Geosciences?
The problem is a challenging one. People are attracted to careers for a variety of different reasons. If we think back to how we chose to pursue our own careers, it was often initiated by exposure to the field through a family member or friend, or perhaps a teacher who encouraged in us a love of Earth sciences. Or some of us always had a love of the outdoors and access to parks in which to discover our passion.
For those who do not have a personal connection to the field or come from urbanized environments, they may find themselves pushed in other career directions. And if someone comes from an underrepresented group and doesn't see anyone like themselves in the geoscience departments at their schools or in meeting and field trip photos, they may simply feel like they will not fit in or be welcomed, and choose to pursue a different career.
Increasing diversity within the ranks of Applied Geoscience will take effort from within our ranks and an acknowledgment of the ways in which we could do better at outreach and inclusivity.  
The AEG leadership is making efforts to increase the promotion of the values of diversity, equity, and inclusion in the geosciences profession and in our organization. We are challenging ourselves to do better to encourage underrepresented populations to consider and obtain careers in the geosciences and to foster a welcoming and inclusive environment within our Association and the geosciences profession.
To that end, we recently hosted a webinar called "You Don't Look Like a Geologist, Let's Talk about Diversity (or the Lack Thereof) in the Geosciences," led by 2018 – 2019 Jahns Lecturer Deborah Green. We had a great discussion of some ways we can all start thinking about our own biases and working towards greater diversity in the geosciences field. You can watch a recording of the webinar below.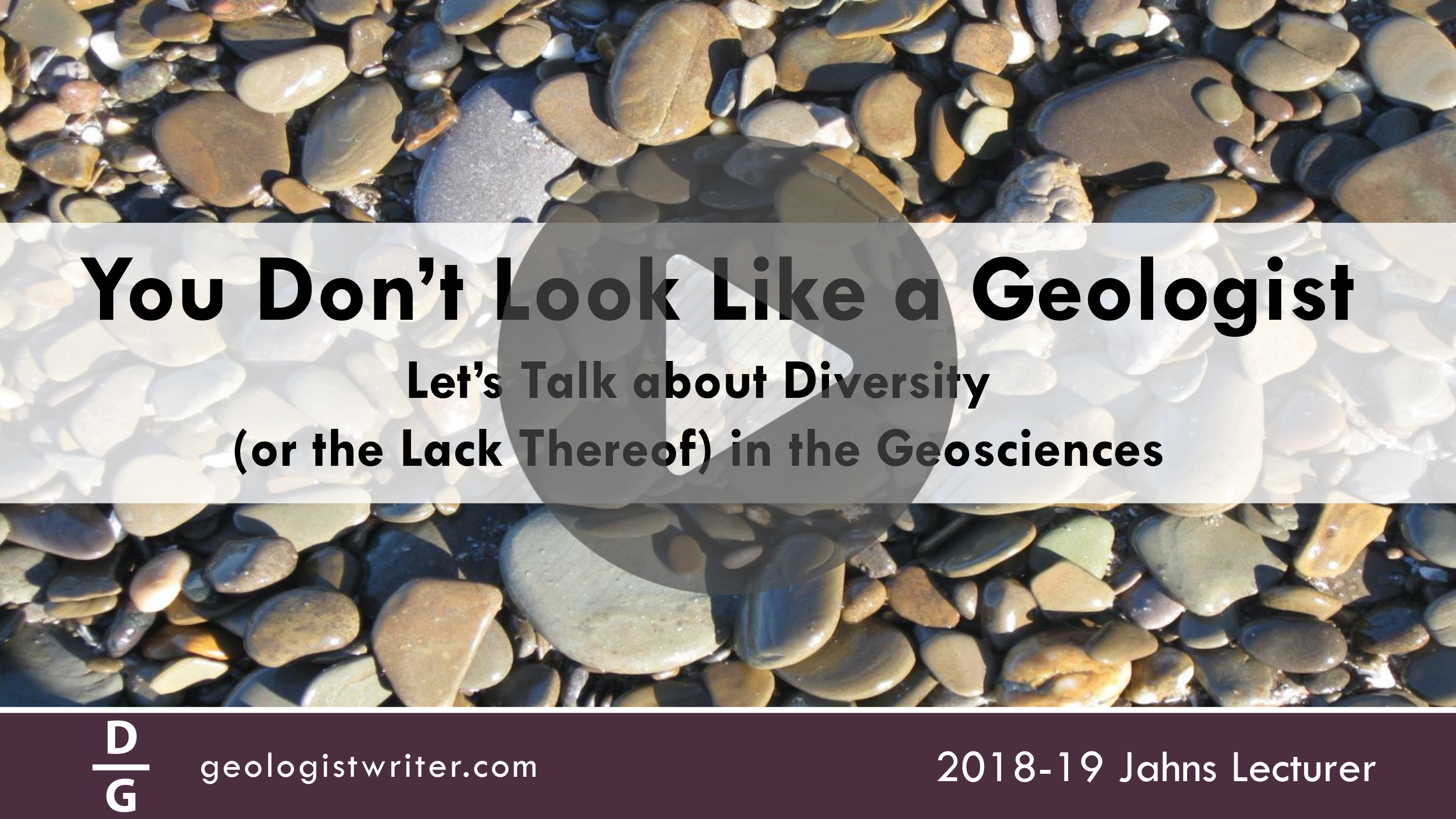 In addition, the AEG Board of Directors has recently added a goal to our Strategic Plan to "Increase Diversity, Inclusion and Equity within the Geosciences Profession and AEG."  An Operational Committee within AEG has also recently been created to help accomplish this goal (Committee on Diversity, Equity and Inclusion.)  Results on this front will not happen overnight. This will be an ongoing and long-term initiative within our community. We welcome your involvement. If you would like to help us in our effort to foster a culture of inclusion and diversity, please contact William Godwin, AEG President at [email protected].
Share this post: